Best 4th of July Activities and Crafts for Kids
Independence Day is almost here, and kids often want to get creative with their celebrations. This year, give them ways to stay busy while also teaching them about diversity, science, math, and art at the same time! Here's our list of fun and educational 4th of July activities for kids.
1. Create fireworks in a jar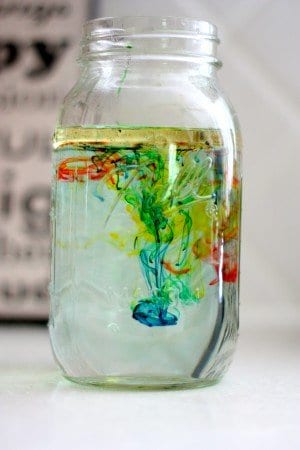 All you need is a jar, water, oil, and food coloring to watch these fireworks take flight.
Learn more: I Can Teach My Child
2. Read a book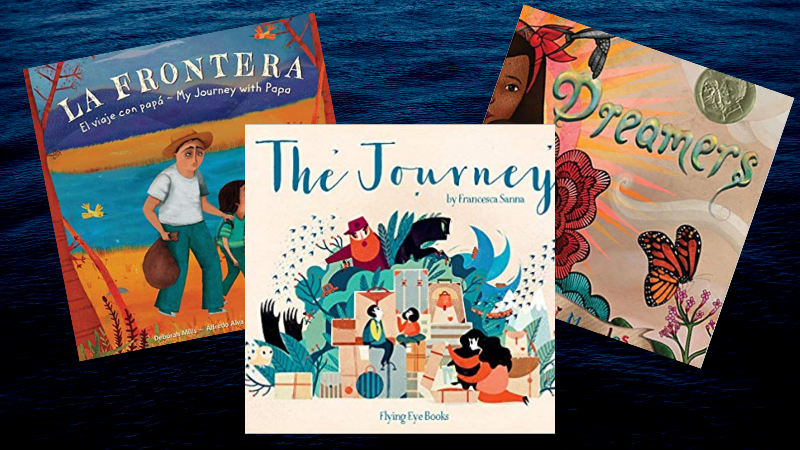 The story of America is intertwined with immigration and refugees. Teach your kids about the refugee experience with one of these amazing books or one of these picture books to teach kids more about the 4th of July.
3. Watch a 4th of July science video
Spangler Science TV showcases the science behind making patriotic smoke rings plus a Mentos and Diet Coke patriotic geyser experiment you've never seen before.
4. Make star-spangled art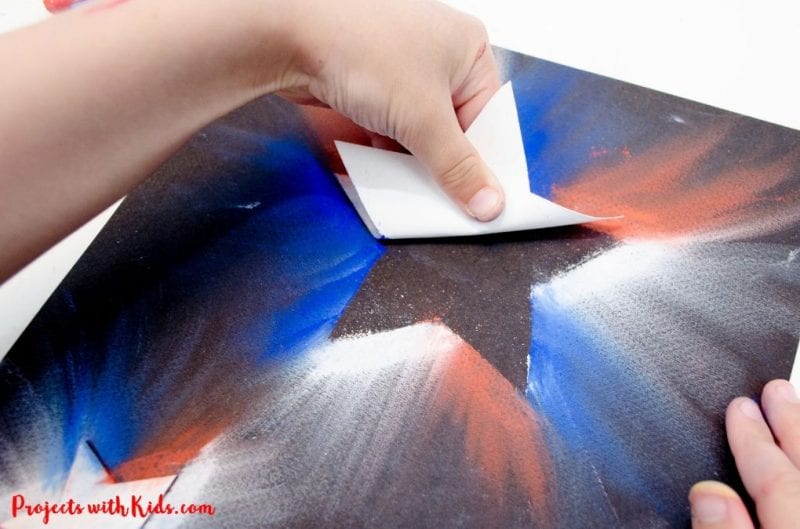 Black construction paper and chalk pastels make for bright stars to decorate any wall or window.
Learn more: Projects With Kids
5. Conduct a baking soda science experiment
Break out the 4th of July cookie-cutter shapes for a little baking soda science! All you'll need is some baking soda, vinegar, food coloring, and eyedroppers.
Learn more: Little Bins for Little Hands
6. Craft a flag mosaic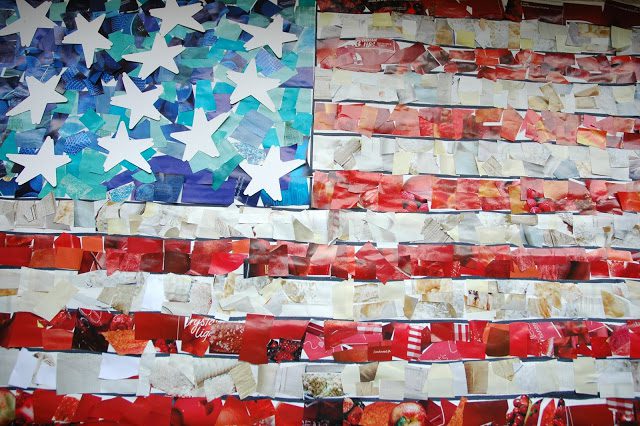 Gather scraps of paper in red, white, and blue and have your kids create this stunning flag mosaic. It's perfect for getting rid of that scrap bin!
Learn more: What Can We Do With Paper and Glue
7. Sign your own declaration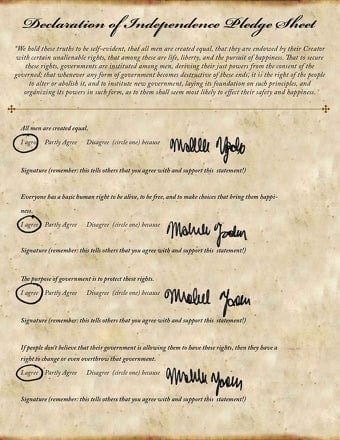 The 4th of July celebrates the courage and vision of those who signed the Declaration of Independence, including two future presidents (John Adams and Thomas Jefferson). Do the same with this craft idea! But also make sure to teach about presidents in a socially conscious way.
Learn more: Education.com
8. Make twig stars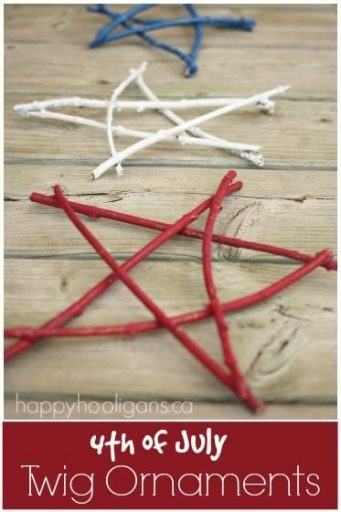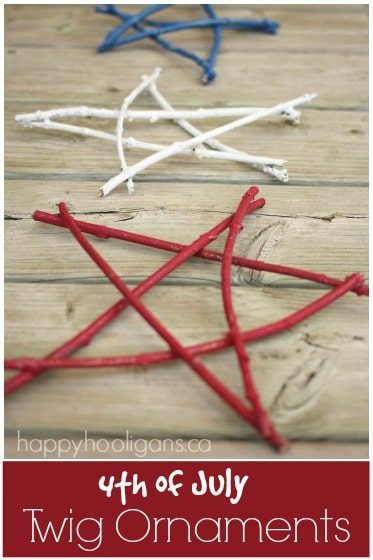 Get those fine motor skills working with cutting, painting, gluing, and tying!
Learn more: Happy Hooligans
9. Teach diversity
Our country is full of diverse individuals. Celebrate the 4th of July by learning more about other people and cultures. See some of our ideas for teaching Women's History, Black History, American Indian Heritage, and Hispanic Heritage to start.
10. Create a soft circuit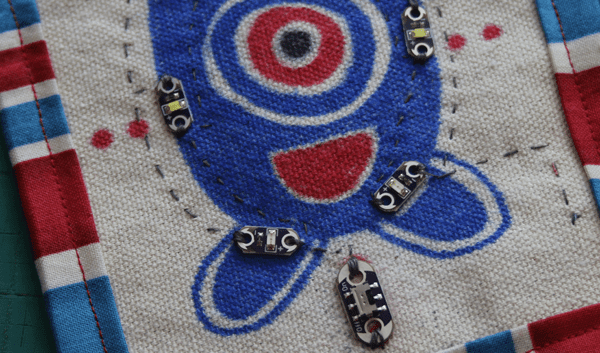 This adorable monster lights up red, white, and blue for the 4th of July! All you need is a needle, some conductive thread, and a few electronic parts to create this wearable textile.
Learn more: Science Buddies
11. Play a counting game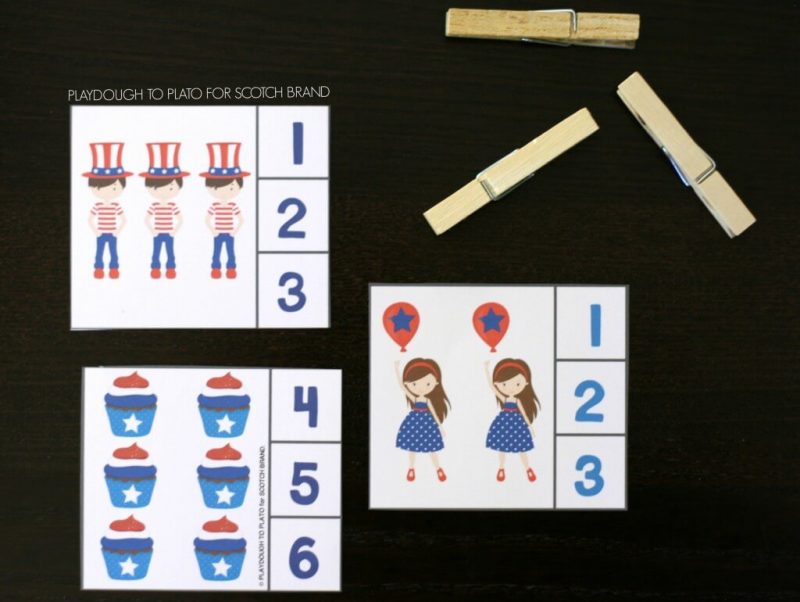 Kids won't even know they are working on their math skills as they count these 4th of July objects!
Learn more: Counting Game/Playdough to Plato
12. Craft a flag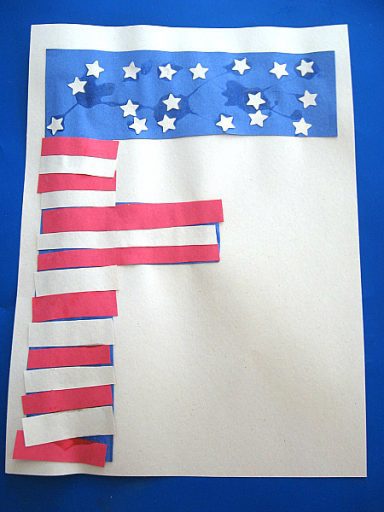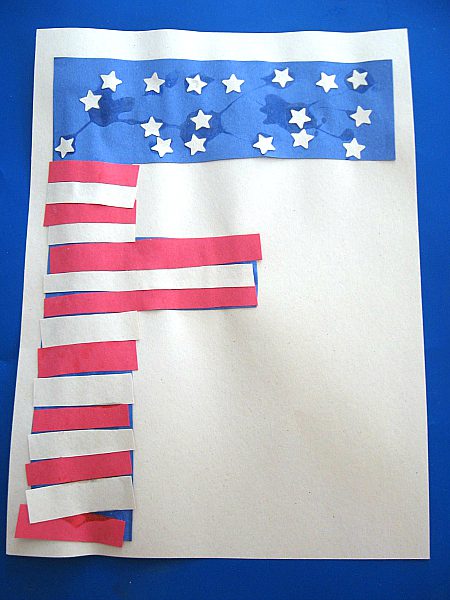 Work on patterns and letter recognition while making an image of the American flag in the shape of an F!
Learn more: No Time for Flash Cards
13. Conduct a water flag science experiment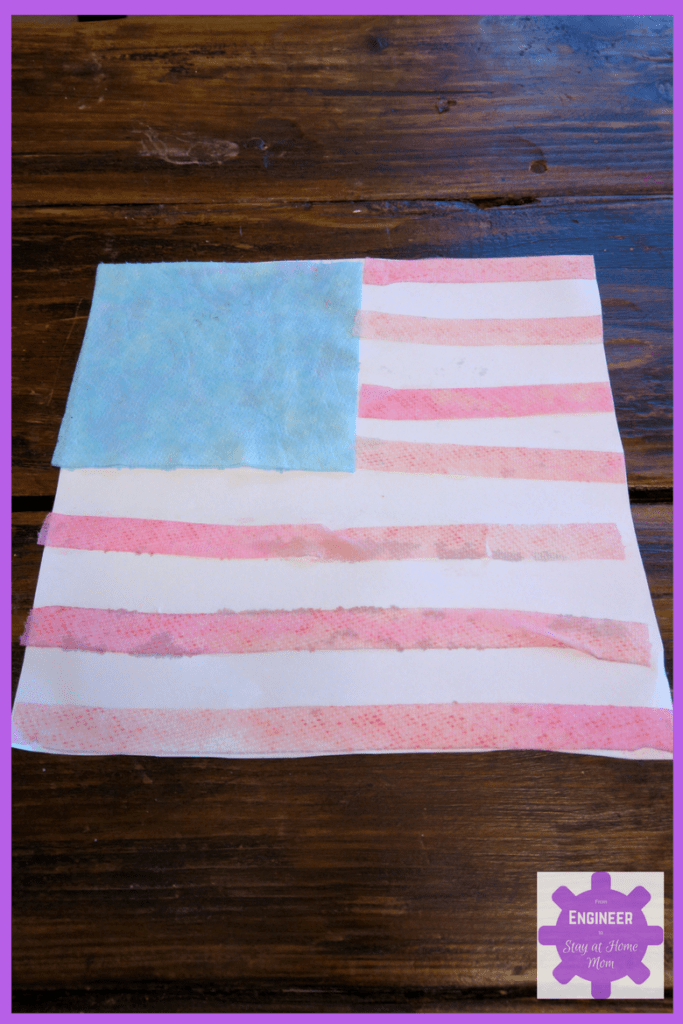 This art project incorporates capillary action to make the red stripes and an experiment with oil and water to make the blue background with stars, and then it all comes together into a beautiful watercolor flag!
Learn more: From Engineer to SAHM
14. Write a patriotic poem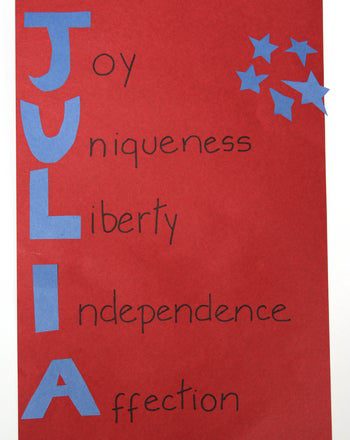 This simple activity gets kids thinking about patriotic adjectives to describe themselves!
Learn more: Education.com
15. Salt-paint some fireworks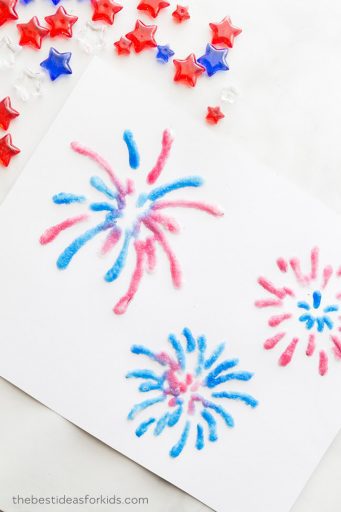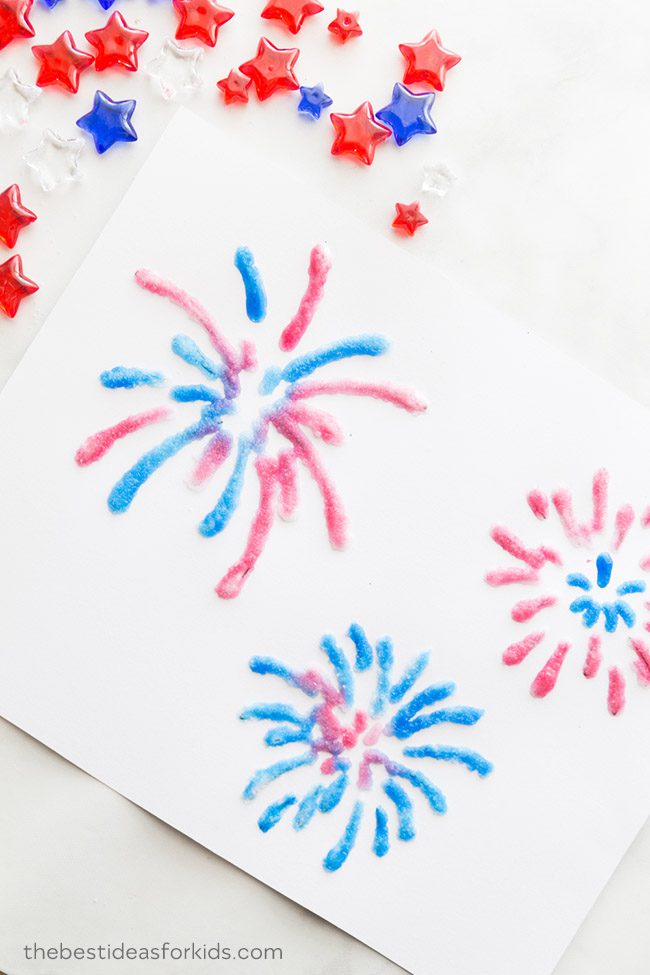 There are so many ways to make fireworks. This one uses salt paint and glue!
Learn more: The Best Ideas for Kids
16. Dye flowers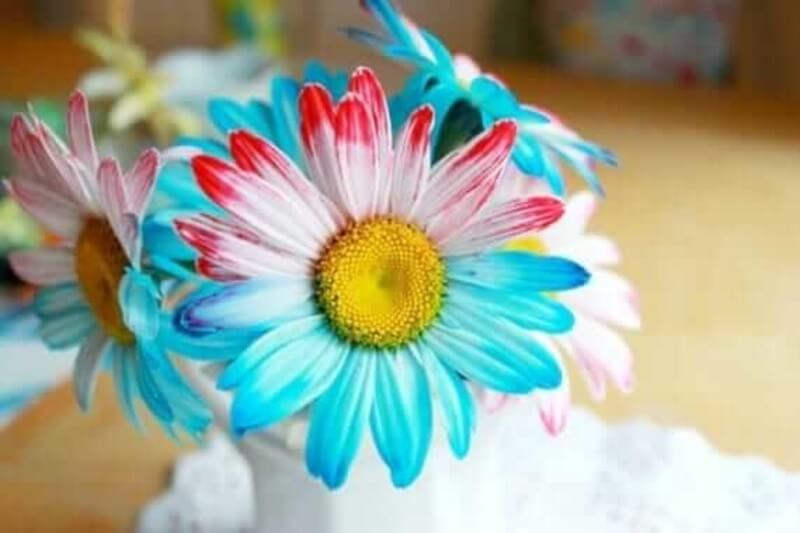 One of our favorite 4th of July activities, this one doubles as a science experiment!
Learn more: The Artful Parent
17. Create a firework stamp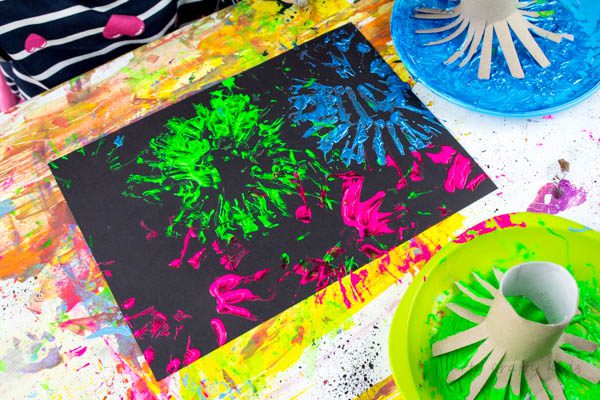 You can truly use anything as a stamp. Even an empty toilet paper roll!
Learn more: Arty Crafty Kids
18. Scatter colors with milk fireworks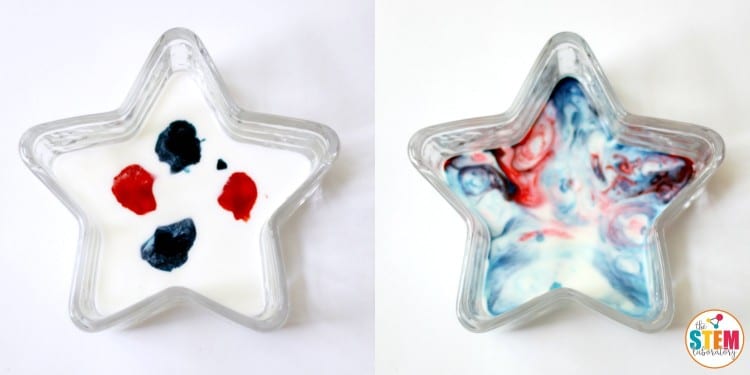 With just a few common ingredients, kids can turn ordinary milk into an explosion of red, white, and blue fireworks! All you need is star cookie cutters, milk, food coloring, and liquid dish soap.
Learn more: The STEM Laboratory
19. Put together a map puzzle
This adorable puzzle teaches the U.S. map and number sequencing! Just download, print, and cut at the link below.
Learn more: Map Puzzle/Playdough to Plato
20. Create a sensory bin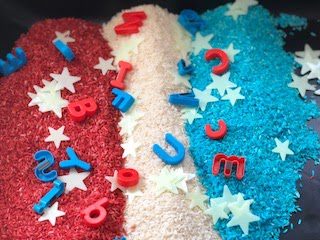 We are loving sensory bins and this is one of the 4th of July activities that will last for hours … even days!
Learn more: Caregiver's Corner Newsletter
21. Pour a sensory bottle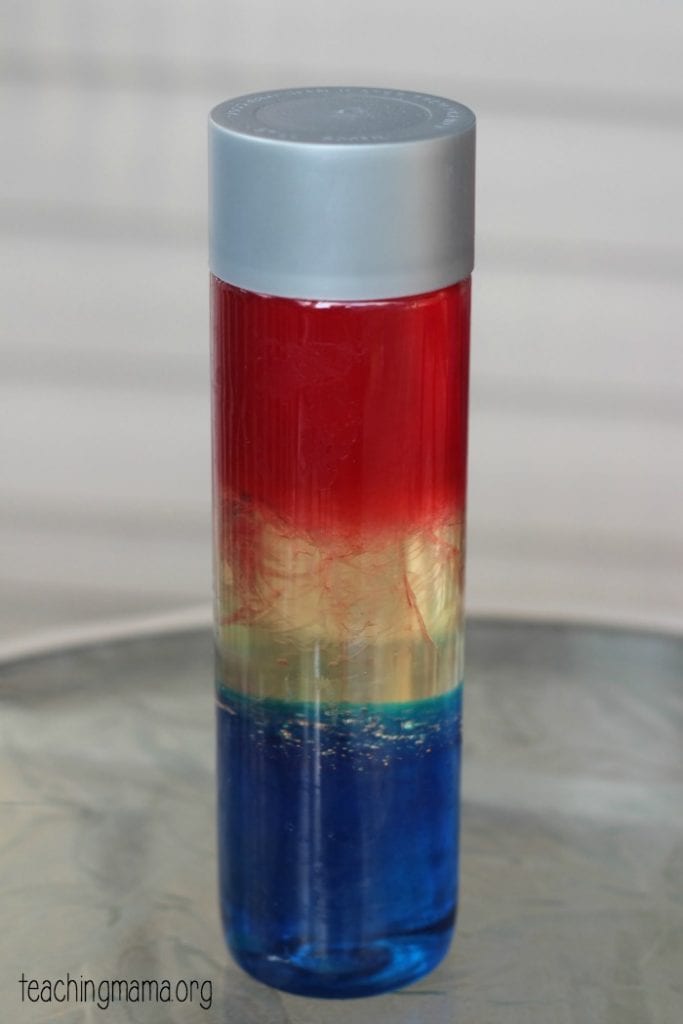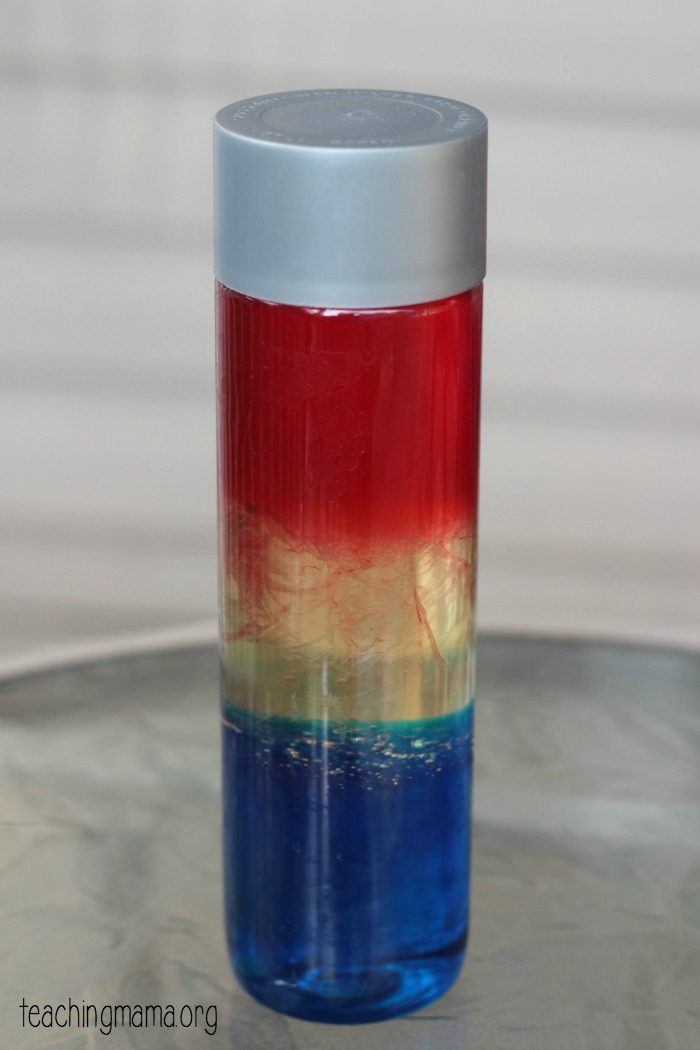 Not into sensory bins? What about a sensory bottle? This one also teaches the density of various liquids. Plus it's pretty to look at!
Learn more: Teaching Mama
22. Freeze patriotic ice
And then melt it again! These ice melts keep kids cool and occupied for hours.
Learn more: Ice Melt/Little Bins for Little Hands
23. Build patriotic STEM structures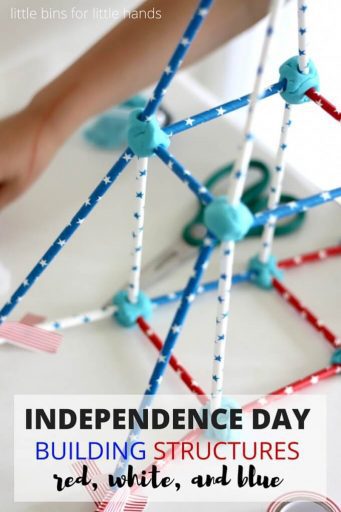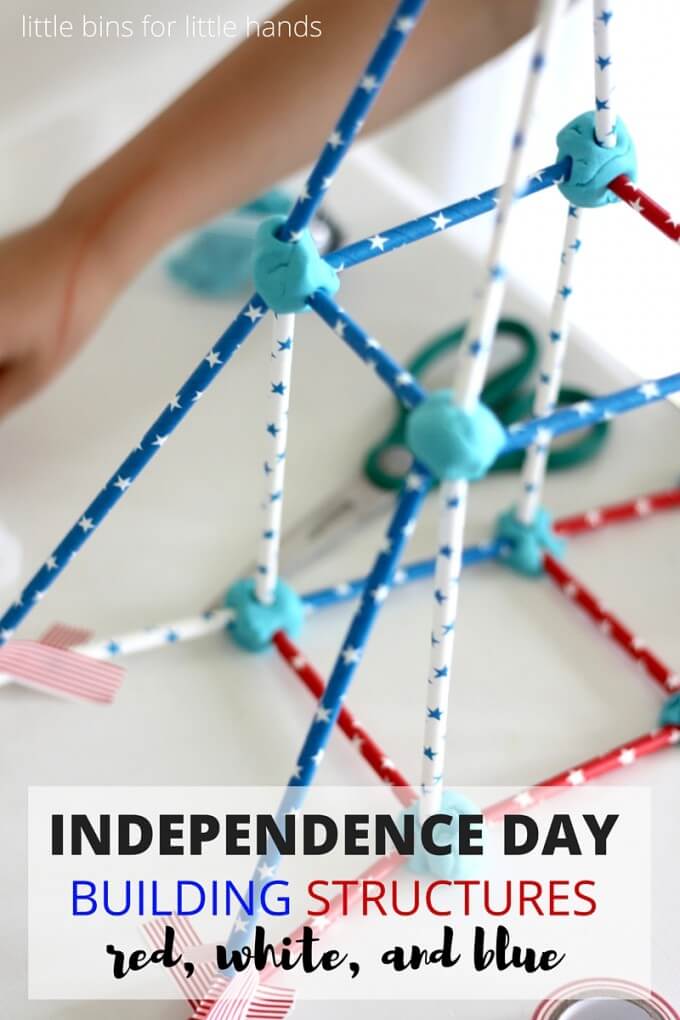 Find out who can build the tallest structure with straws, play dough, and tape!
Learn more: Building Structure/Little Bins for Little Hands
What are your favorite July 4th activities? Share in the comments below.
Plus, for more summer ideas, check out these Bubble Activities!