The Back to School Supplies List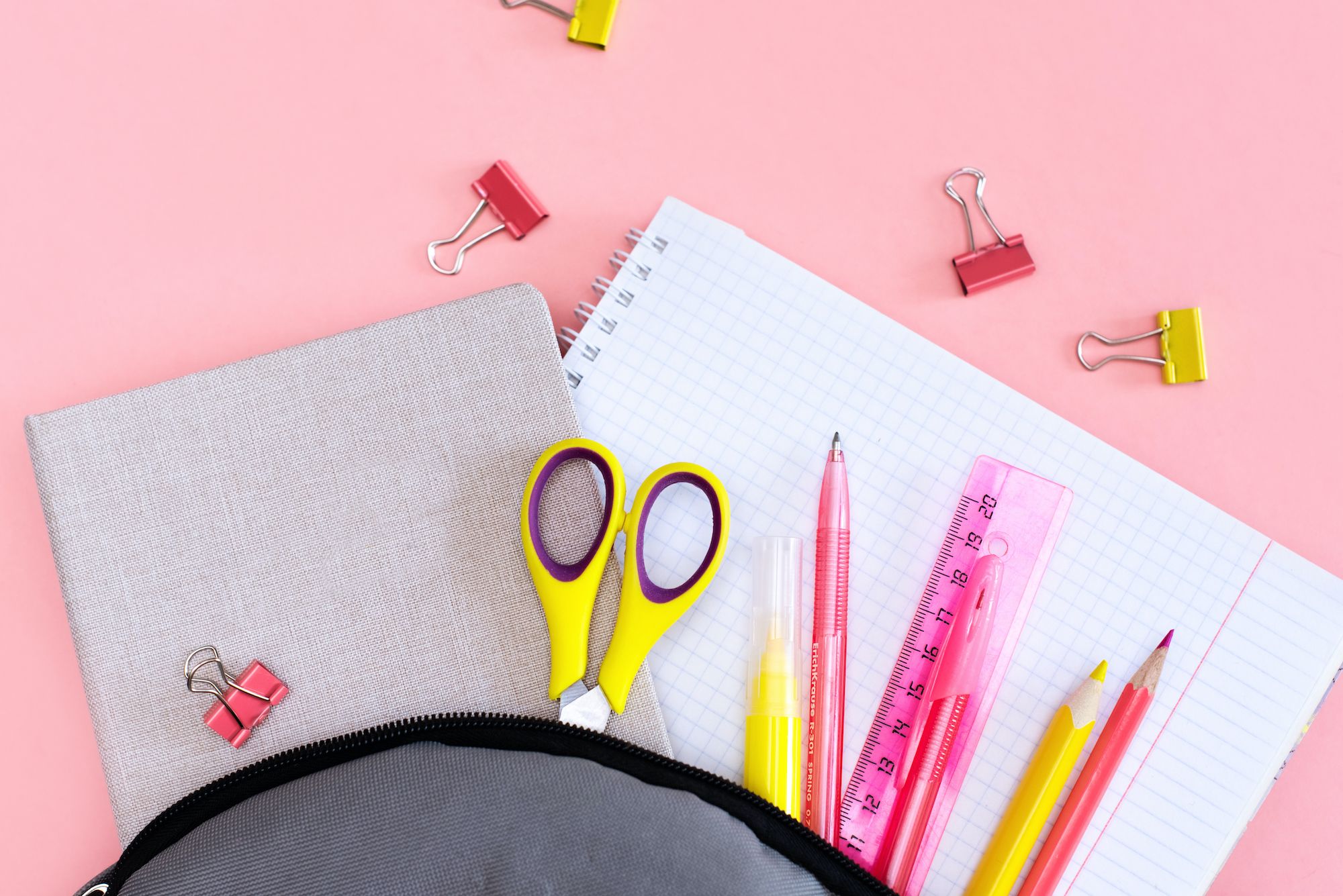 Summer is almost over, and back to school offers are all over the place. It's time to prepare your little ones to head back to school by buying all the supplies they need. It's important not to forget anything. To make your life a little easier, we created a back to school supplies list that'll help you keep track of everything you need.
A Backpack
The first thing on your list should be a backpack to place all the items needed in. There are a lot of things to take to school, including books, stationery, and food, so it's always a good idea to have them all placed in a backpack and a lunchbox of their choice.
Pencil Case
You're going to buy a good amount of stationary and that's what pencil cases are for. There are plenty of colors, sizes, and pencil case styles to choose from. You could even match it with your child's backpack.
Pencils & Pens
Every student needs at least two to three pencils and pens to keep in their pencil case. They're important for taking notes and staying on track during lessons.
Notebooks
Along with pens and pencils, make sure to buy enough notebooks for every subject. How many you need depends on the number of courses taken at school.
Erasers & Sharpeners
Erasers and pencil sharpeners are crucial items for every student. They should be part of your child's pencil case contents and you might want to consider buying high-quality ones to avoid replacing them constantly as they wear quickly with use.
Highlighters
Help your children keep track of all the important notes by using highlighters. They can highlight information in books while studying, which will improve their focus and make studying more efficient.
Ruler
A ruler is an important measurement tool used to learn how to measure the length and even to keep notebooks neat. Every student needs to have one, especially for geometry, from elementary school until high school, and even at university.
Protractor
Another essential tool to have during math or geometry class, a protractor, which is used to identify and measure angles; hence students above the age of 9 should have one included in their stationary.
Crayons
For kindergarten and elementary school students, crayons are on the list of items you need when purchasing school stationery. They are great fun for coloring, especially during art class.
Calculator
If you have a teen in high school, a calculator should be on top of the list to help with the complex equations they learn in algebra.
Sanitizer
Since 2020, sanitizers have been on top of every essentials list. They are used as a precautionary method against catching germs and viruses, especially since the pandemic. Stay safe, and teach your children to sanitize their hands at all times.
Lunch Box
If you don't already have a lunch box at home, make sure to get one as you shop for the back to school essentials. How else will you send food with the kids to school?
Water Bottle
Take care of the environment, and get your child a reusable water bottle to take to school. This way, you will reduce plastic waste and ensure your child stays hydrated while at school.
Gym Shoes
The list of items you need is not limited to stationary. Your child is constantly growing and might need a new pair of gym shoes to wear during gym class.
Are you ready to go back to school? Check everything bought off the list to ensure nothing is missing once school starts. Your stationery, shoes, lunch items, and most importantly, your hand sanitizer should be ready.